Replacement Windows Buying Guide
It is important to consider many things before replacing the windows in your home, these range from the choice of material, glass and frame styles to security and energy efficiency. We have put together this guide to help you make the right choice for your home.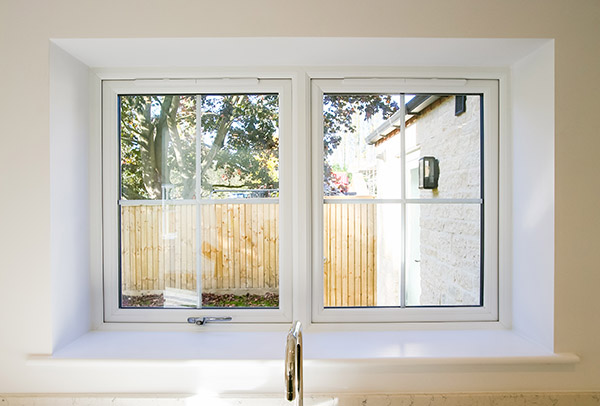 How to know if I need new windows?
If you are unsure whether your windows may need replacing here are some signs to look out for. If you are experiencing draughts within your home this could be due to wear and tear on your windows, an easy way to check is to feel around your frames for air movement or look out for fog up between the panes. Damage and functionality problems are other key indicators that you may need to replace your windows if you are experiencing excessive noise from the outdoors, difficulty or sticking when opening or closing your windows this could be a sign of damage. Condensation inside your windows and a rise in energy bills could be a sign that you're your windows are not energy efficient and could need replacing.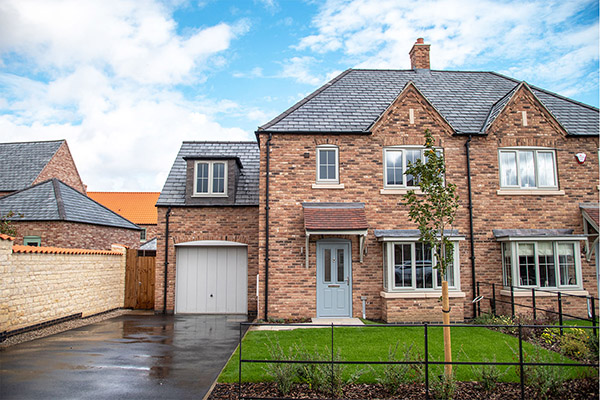 Energy Efficiency 
With increasing energy prices in the modern age, the energy efficiency of your windows is of rising importance. Old windows can account for up to 25% of total energy loss within the home therefore replacing old windows is a smart investment for helping you to reduce your energy bills. 
Window Material
There are two options to consider when choosing the material for your new windows these include uPVC and aluminium.
uPVC is the most widely used material for window frames and due to modern developments, they are not only affordable but offer high performance and energy efficiency. Constructed with a multi-chambered profile, patented co-extruded bubble gasket, glazing flipper and thermal dams our windows will achieve high Window Energy Ratings and therefore will keep your home well insulated year-round. In addition to this, the wide range of colour and finish options allow you to completely customise your windows to your home; even mimicking the look of traditional timber frames so that they can be considered in conservation areas!
Alternatively, aluminium frames are rising in popularity in recent months due to their sleek look and the slim sightlines that they provide- allowing you to bring added light into the home with larger panes of glass. Our Aluminium windows are not only energy efficient but include water and acoustic barriers to ensure privacy and security within your home!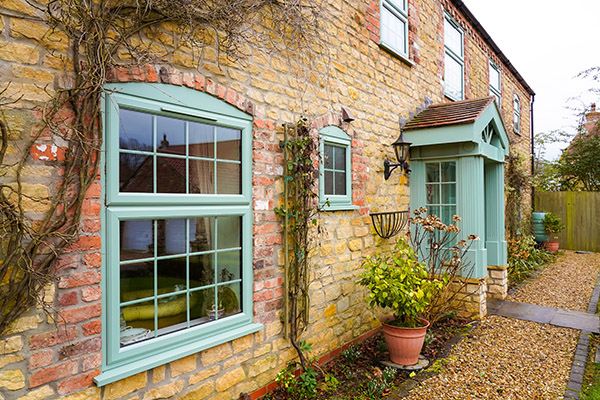 Window Style 
With a wide range of window styles available it can be difficult to decide which one is right for your home. 
Casement windows open from the side and work well with any style of home. 
Flush Casement windows lie 'flush' against the frame and create a sleek and seamless finish which offers a perfect balance of traditional aesthetics and modern features.  
French windows consist of two panels of glass which can both be opened to create a large open area.
Tilt and turn windows can be opened in a tilt in order to create ventilation or they can be fully opened inwards which makes them easy to clean! 
Sliding sash windows are most often found within period architecture so give a property a traditional feel. They have one or two moving panels which slide vertically open. 
Bow and bay windows are the ideal way to bring added space and light into your home with their curved shape projecting outwards from your property.
Aluminium windows can be used in modern and traditional properties and are a great way to maximise the light inside your home with the minimal amount of framework required around the edge of the glazing.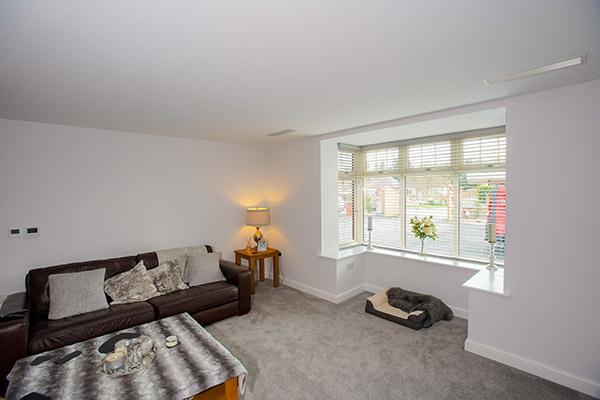 Glass Options 
Another thing to consider before choosing your replacement windows is the type of glass. Triple glazing glass options have always been a popular choice and are a great way to improve the thermal efficiency of your home- helping you to save money on your energy bills. Whereas, alternatively, in an era of working from home, an increasing number of homeowners have begun to opt for acoustic glass which helps to combat noise and disruption from the outdoors.
In terms of style, we offer a range of finishes and patterns of obscured glass which may be something to consider in bathroom and porch spaces in which you want to maintain privacy as well as a light and airy feel.
How can I get in touch about replacement windows?
A friendly and experienced member of our team will be happy to discuss in more detail which style of replacement window would best suit your home. For your free, no obligations quote press here today or call 01522 541294.
At Jackson Windows we have been helping customers create their dream homes for 25 years. We are local, reliable, and trusted- find out how much our customers agree here. We are FENSA registered and serve in Lincoln and surrounding areas including Newark-on-Trent, Worksop, Doncaster, Horncastle, Louth, Sleaford, and Grantham.