The Ultimate Guide to Energy-efficient Windows and Doors
With energy prices on the rise, there's never been a better time to ensure your home is as energy efficient as possible. And one way of doing this is by replacing your glazing, an investment in your home that will pay off for years to come.
Replacing your old windows with quality bespoke double or triple glazing can make a big impact as you reduce the amount of heat lost to the atmosphere, keeping the temperature in your home more stable all year round.
'Energy efficiency' is a popular phrase at the moment and, now the cold weather is here, the Jackson Windows team want to provide straight facts to ensure that homeowners looking to replace doors and windows aren't left with a nasty surprise.
What makes double glazing thermally efficient?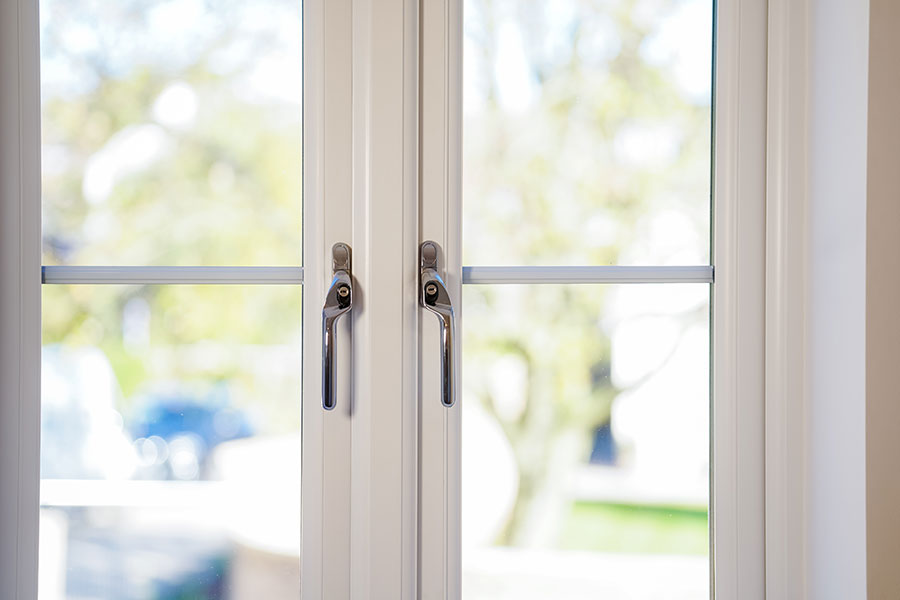 Firstly, when you consider different frames, a multi-chambered one is essential as it will act as a barrier and make it harder for the heat inside your home to be transferred through and escape outside.
Quality glazing plays another big part in thermal efficiency. There is a wide range of types of glass that can be used, and you may hear the term "low emissivity glass or low e-glass", which has an invisible coating to reflect heat back into your home.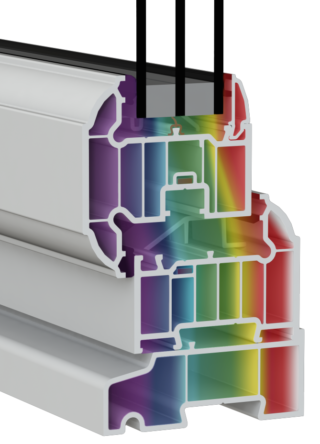 The space created between the panes of glazing should then be filled with gas such as argon. This acts as a layer of insulation, stopping the warm air escaping and cool air penetrating in the winter, with the opposite effect in the summer.
Highly energy efficient double glazing such as that manufactured by Jackson Windows has the benefit of helping the environment by reducing your household's need for energy and lowering your carbon footprint as a result.
Will new double glazing add value to my home?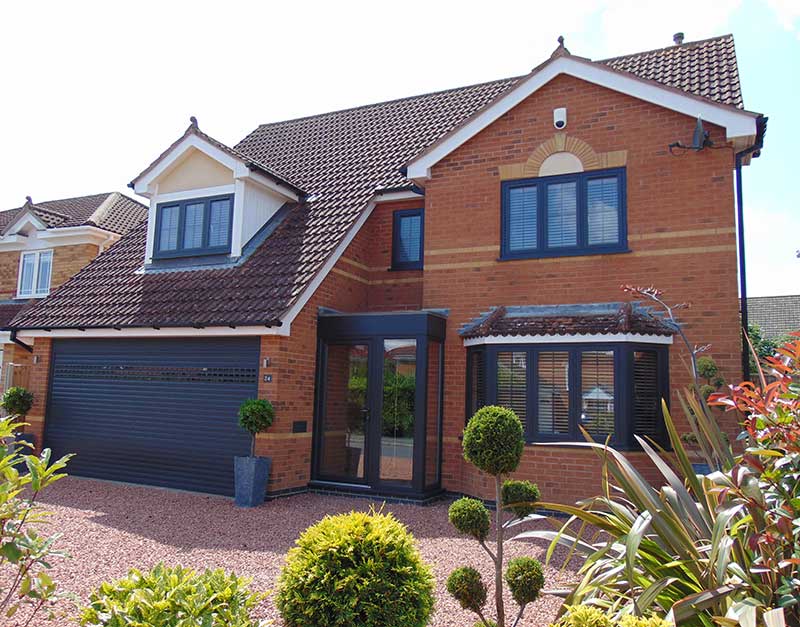 Estate agents estimate that new double-glazed windows will add value while making a home more 'sellable'. In recent years property buyers have become much more astute to the importance of having quality, effective double glazing which can enhance the look of a property, enticing buyers with their thermal benefits.
Many buyers are now also increasingly concerned about the effects of their actions on the planet. As a result, showing an interest in reducing their carbon footprint by buying energy efficient homes.
What additional options are available?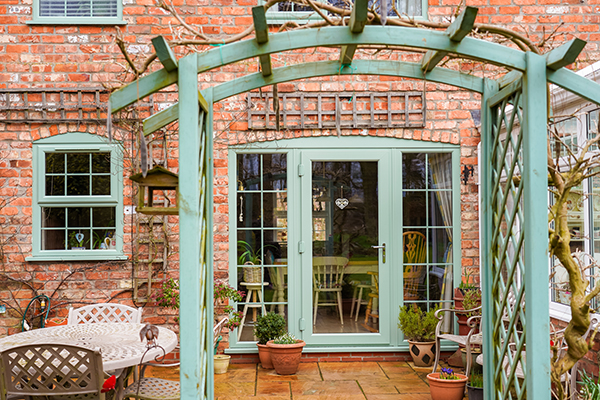 Firstly, there is a world of choice now when it comes colour. White and Cream are still popular, however, homeowners increasingly opt for colour to personalise their property and to create the perfect look for their homes. Greys, including Anthracite Grey and Agate Grey are quickly increasing in popularity, as are greens such as Chartwell Green and Sage Green.
As for material, PVCu is a choice for many homeowners but aluminium is visibly on the increase. Aluminium windows and doors such as bifolding or sliding doors are incredibly resilient and last for decades. Plus even at the end of its life, the product is 100% recyclable.
There are many additional options including several glass styles, decoration such as leaded glass, jewelled or bevelled glass and Georgian or astragal bars, helping you achieve the perfect finish for your home.
Here to help with your home improvement dreams
At Jackson Windows, we pride ourselves on providing an impeccable customer service. We are FENSA registered and have been helping homeowners since 1995. It's because of our outstanding customer service that we have become the best reviewed double glazing company locally. But don't just take our word for it! Read for yourself what our customers say about us:
Start your free no-obligations quote online or call our friendly, experienced team on 01522 541294. We are here for you, whatever step on your home improvement journey you are.