Why Is It Important to Look After Your Roofline?
The roofline of your Lincolnshire home plays an important role in protecting your home from the turbulent British weather conditions, and it always pays to ensure that it is in good condition before the cold, wet weather sets in.
Your roofline collects rain and protects the roof and walls of your home. Prolonged periods of leaking can lead to serious problems such as penetrating damp and damage to your brickwork. In addition to that warped or improperly fitted soffits, fascias or cladding could result in similar damage and also leave your roofline vulnerable to entry by birds.
Many of our customers are asking us about installing new roofline in their homes ahead of the coming winter. Our Jackson Windows experts have put together this useful advice to help you care for your roofline and protect your home.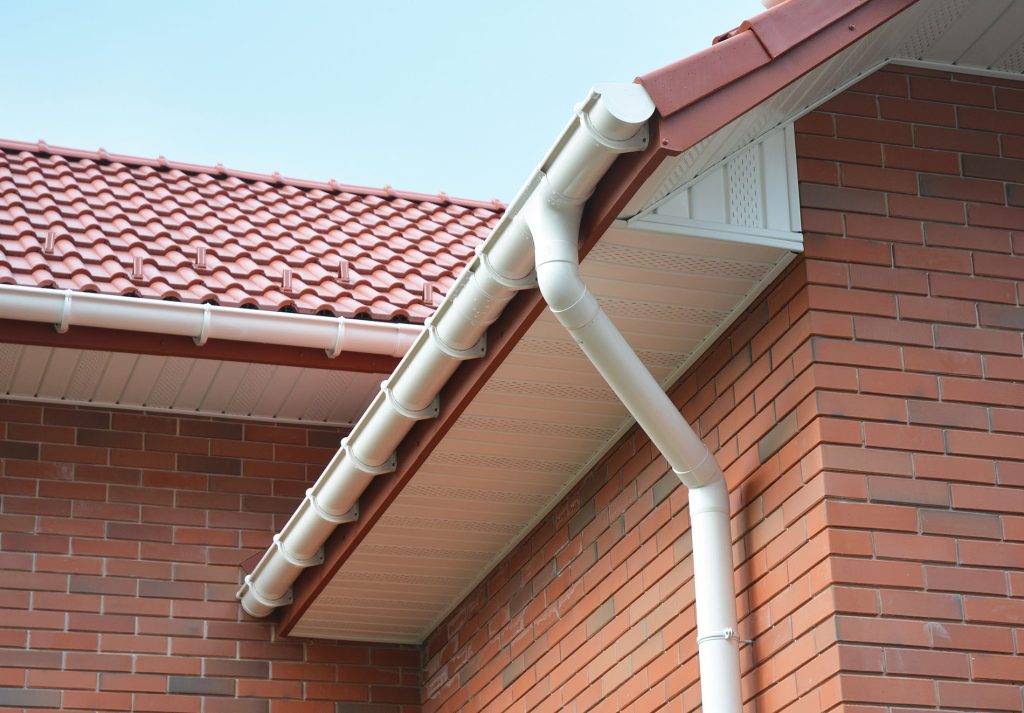 Why is roofline important?
If problems with your roofline go unnoticed or are not dealt with properly then an issue much more serious than you initially imagined may arise. Affecting not only the look but the structural integrity of your home.
Some implications of having an ineffective roofline may include water damage, wet and dry rot – which can make your roof unstable, dangerous and damp. This may not only cause damage to the plaster on your ceilings but can cause deeper problems, sinking down into the walls and foundations of your home.
A neglected roofline will affect the overall exterior look of your property, as well as the effectiveness of drainage.
How do I best look after the roofline of my home?
Regular maintenance is certainly the best way to keep your roofline healthy for years to come. Make sure your gutters get cleaned regularly as garden materials such as leaves or moss always build up and will eventually block rainwater from flowing safely away from your gutters. Blocked gutters also become heavy, with weight causing more damage to your roofline.
If any part of your roofline is damaged, there are some key indicators which should set off alarm bells. Check your roofline for:
Changes in appearance such as warped facias, soffits and cladding with joints becoming disconnected
Water staining in the soffit
Guttering coming away from fascia board
Leaking or overflowing gutters
Damp spots, mould, blistering or even light shining in inside your loft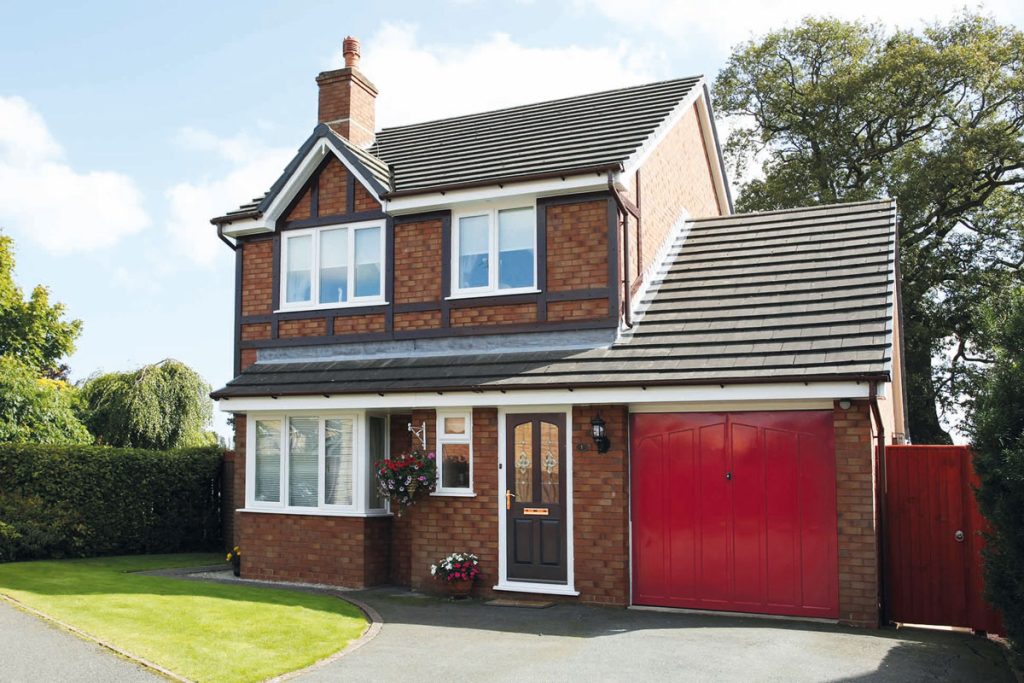 I would like to replace my roofline. What solutions are available to me?
Our roofline products are made of durable uPVC that will protect your home for many years to come. We offer a wide range of colours, woodgrain effects and profile options to complement all property styles from ultra-modern to traditional and rustic. And of course, with uPVC there is no need to paint, so you can spend less time maintaining your property and more time with your loved ones.
Fascia boards: attractive hard-wearing solution to protect your roof
Fascias are the boards that are fixed to the bottom edge of your roof. Their main role is to hold the bottom row of roof tiles in place and provide a solid base on which to fix guttering. They also stop the exposed ends of your rafters from absorbing water, which can lead to damaging damp and rot. Therefore, they need to be extremely strong in order to support a great deal of weight without warping or breaking.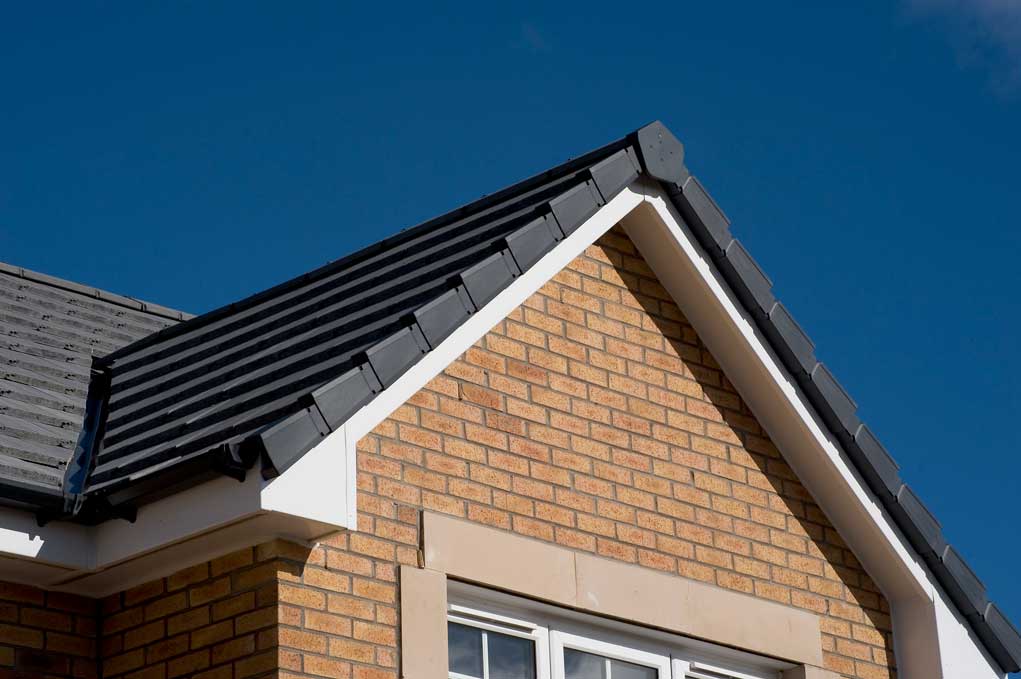 Soffits boards: a clean-edged finish with minimal maintenance
Soffits are the boards that fit between the fascia and the wall of your home. There are a wide range of soffits available, but we construct ours using durable, long-lasting, low maintenance uPVC. They are designed to protect your roof rafters from rain and moisture in order to prevent rot. On top of this, they seal the roof space so birds and rodents can't find their way in. It is important for soffits to allow airflow and avoid a build-up of damp and condensation. This is why our lightweight soffit boards are all available with integral ventilation slots!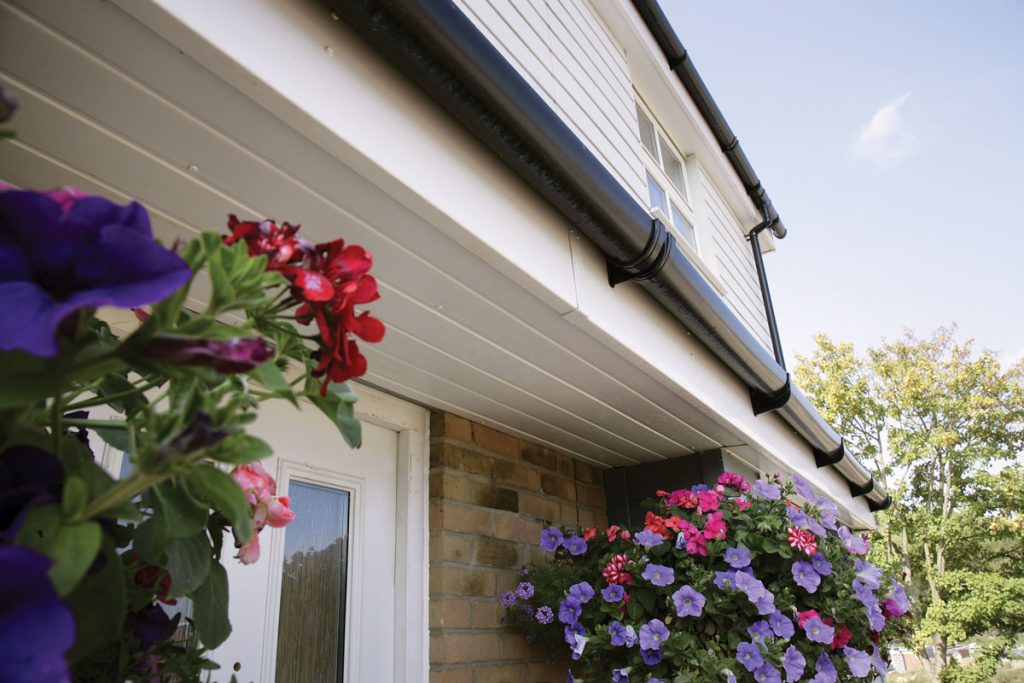 Guttering: effective drainage systems that will protect your home
Damage from damp can cause a lot of problems, both inside and outside your home. Worst of all, once moisture has found its way in, it can be expensive to remedy. Having a reliable, robust guttering system will protect your property from water ingress.
We manufacture our guttering in high-impact, high-gloss uPVC which requires very little maintenance – barring the occasional trip up a ladder to remove leaves and other debris! At Jackson Windows, we offer both square line and decorative ogee in a variety of colours to best match your property character.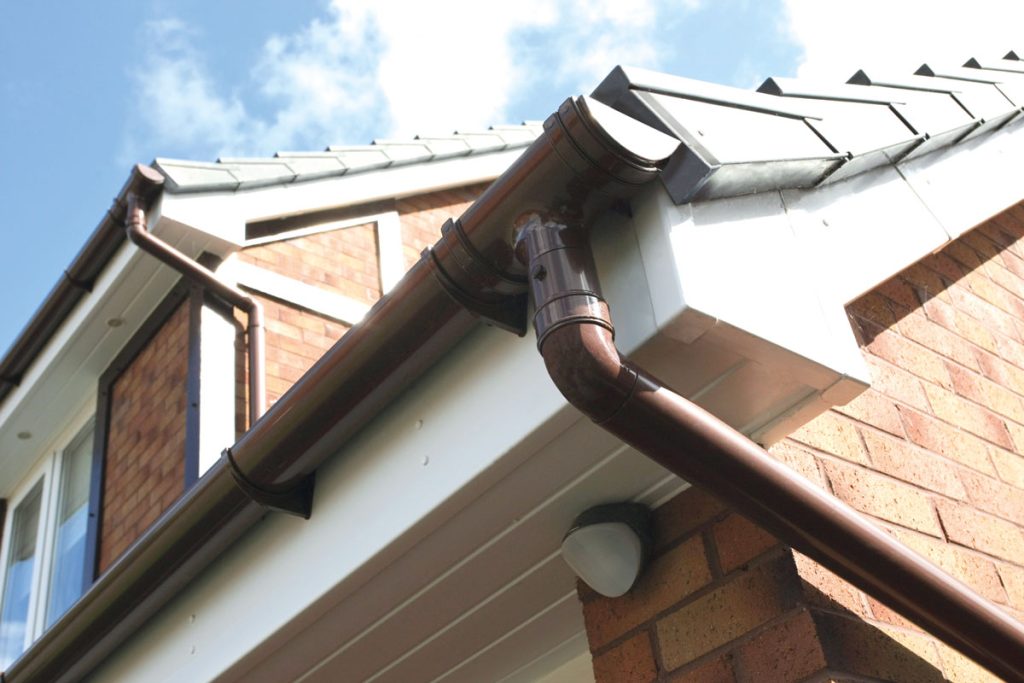 Can I get an estimate for replacing my old roofline?
Here at Jackson Windows we have been helping customers create their perfect homes for over 25 years. We are FENSA registered and serve in Lincoln and surrounding areas including Newark-on-Trent, Worksop, Doncaster, Scunthorpe, Louth, Sleaford, and Grantham.
We are local, reliable and trusted, and have an outstanding rating from our customers. You can read what our customers say about us here.
For a free, no-obligation quote, you can call us on 01522 541294 or visit our Lincoln showroom in Pelham House, Canwick Road, open 6 days a week. Here our team will be on hand to take you through the wide range of options available to you.
For a free quote from the comfort of your home submit your online quote now and start your journey to your dream home with Jackson Windows, your local manufacturer of bespoke, quality double glazing products.