What are the benefits of a composite door?
When choosing a new front door you will be thinking about the aesthetics of the design and how that will complement the rest of your home. With many materials to choose from, including composite doors, uPVC doors, aluminium and timber doors, it may feel difficult to make the right choice for your property. You will want to choose a door that is highly secure, offers excellent thermal efficiency and will last for many years to come.
Here at Jackson Windows, our experienced designers have been advising Lincolnshire homeowners for more than 25 years on door options. With many customers asking us about composite doors now more than ever before, we have put together the following guide to help you with your choices.
What is a composite door?
Composite doors are made of a selection of high-quality materials including wood, uPVC and plastic. These are pressed and glued together under extreme pressure conditions and are then coated with a glass reinforced plastic (GRP) skin to offer high levels of durability and a stunning timber-like look. The expert composite door construction process means you are investing in a sturdy door frame made from tough and robust materials for your home.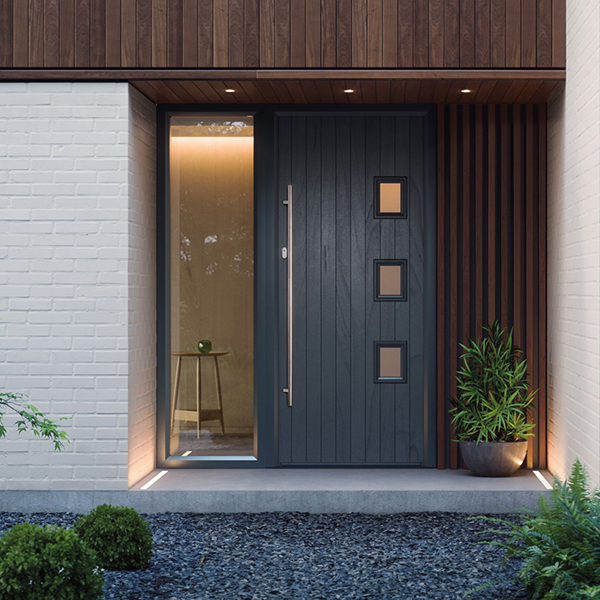 Why do homeowners choose a composite door?
The kerb appeal of a composite door is certainly one of the main reasons this door style is many Lincolnshire homeowners' popular choice. There are however many other benefits that make a composite door one of our best-selling products.
Composite doors offer the highest level of security. The super-strong structural frame combined with GRP provide unrivaled protection against intruders.
They also have incredible weatherproofing capabilities as the GRP skin prevents damage to your door such as cracking, rotting and discolouring. In fact, the same skin material is used to make the hulls of boats because of its super-strong qualities and exceptional wind and water resistance! With a composite door you will not have to worry about spending time or money on the upkeep of your new door even after heavy or frequent use.
Another reason why homeowners choose to have their doors replaced with a new composite door is to save money on energy bills. We work with a leading UK manufacturer and innovator in the double-glazing industry Door Stop Door to bring the highest quality, energy efficient doors to you. With a composite door from our range you will decrease heat loss from you home, reduce your energy bills and enjoy a comfortable temperature in your home all year round.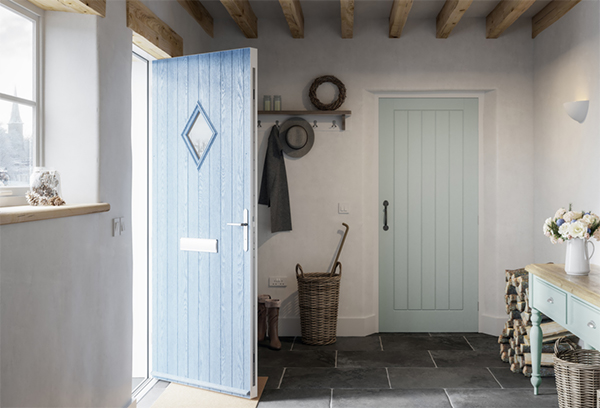 How secure are composite doors?
Perhaps the most important feature of a composite door is its exceptional security. Our composite doors come with a multi-point locking system as standard. It's also 44mm thick, compare to conventional uPVC panel door thickness at 28mm.
Our composite doors are regularly tested through controlled security tests to replicate common forms of attempted burglary or break-ins, to make sure that they withstand an attack and maintain its integrity. With a composite door from our range you will have a peace of mind that you have chosen the best product to keep your home safe and protected.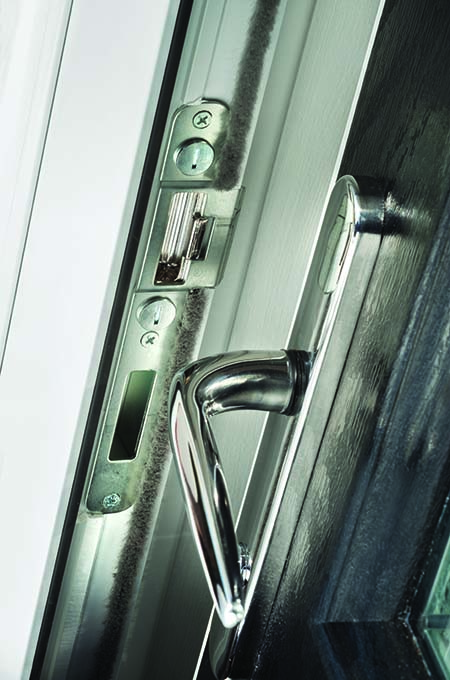 What design choices do I have?
At Jackson Windows, we can design a bespoke composite door to meet your exact requirements, to help you get the perfect front door for your home. All our composite doors are made to measure and you can opt for one of our contemporary or traditional styles to perfectly suit your property type.
You will be able to choose your door's size, colour, glazing, and hardware to create an entrance that is unique for your home. Your front door is the first impression people get when they arrive at your home. Our designers will work with you every step of the way to help you achieve an entrance you and your family can be proud of.
We now even offer a new option that allows our customers to specify a colour on both sides of their chosen front door. This option allows your door to truly reflect your style and personality and complement both the building's character and internal design.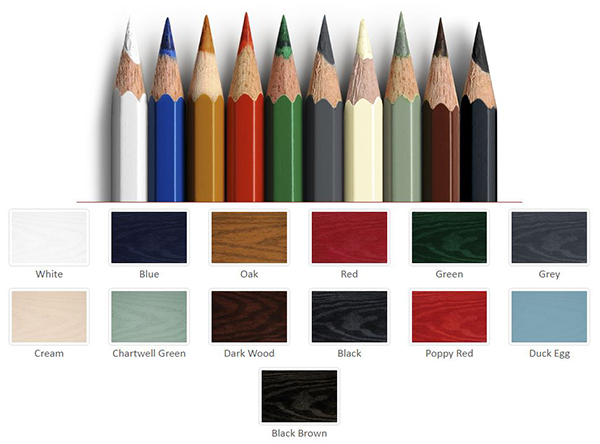 How can I get a price for a composite door for my Lincolnshire home?
Here at Jackson Windows, we have been helping our customers create their perfect homes for more than 25 years. We are FENSA registered, and we serve Lincoln and the surrounding areas, including Newark-on-Trent, Sleaford, Grantham, Gainsborough and Horncastle. We work with you at every step of your home improvement journey to help you create your perfect home. From the initial consultation to manufacturing and installation, our expert teams will take care of every detail.
For a free, no-obligation quote, you can call us on 01522 541294 or visit our Lincoln showroom in Pelham House, Canwick Road, open 6 days a week.
For a free online quote from the comfort of your home, click here, and start your journey to your dream home with Jackson Windows, your local manufacturer of high quality double glazing products.