How to choose the right window style for your home?
Choosing the window style for your home is a very exciting step when you are planning your dream home. There are many choices that are all worth careful consideration, for both aluminium and uPVC windows. Your new windows will have a big impact on the way your home looks and the way you live.
With more windows styles available than ever, and with a wide range of colours and finishes, it can be difficult to know where to start. Here at Jackson Windows, our experienced designers help you understand your choices so you can make the right decision and achieve the perfect look for your dream home.
Stylish aluminium windows
Aluminium frames in chic black or classy anthracite colours are the architect's choice today when it comes to new-build developments. Because of their sleek, slim lines, aluminium windows look stylish and let in more natural light than other frames.
Developments in thermal technology mean that aluminium windows offer very high insulation for your home. Practically maintenance-free, aluminium frames are very strong, durable and highly resistant to corrosion. They don't need painting or staining to keep them weather-proof.
The choice of colours is unlimited when it comes to aluminium windows. The achieve the perfect look for your property, we can powder-coat your aluminium frames with any RAL colour available.
We work with a global leader in design and engineering of aluminium windows and doors, ALuK, who supply our aluminium profiles. Secure and robust, ALuK systems have been designed to meet and exceed requirements, while a complete range of accessories, design options and configurations offers unrivaled flexibility in terms of aesthetics and functionality.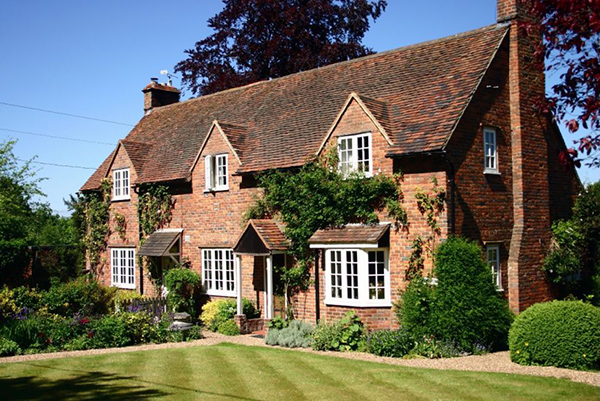 uPVC casement windows: the all-time classic
The uPVC casement window is one of the most popular window choices for our customers. Great uPVC windows require innovation and commitment to product quality. That's why we partner with the UK's premier uPVC profile manufacturer, Liniar. We make all our uPVC windows in our Lincoln state-of-the-art factory, and tailor every window to your requirements. We only fit our windows by qualified and experienced Jackson Windows installers.
uPVC windows offer high energy efficiency and can help lower heating costs, as they can be manufactured to A-rated energy efficiency standards.
Liniar is also head and shoulders above the rest when it comes to security. The innovative six chamber design provides added security and structural stability without the need for additional reinforcement often found in lesser frames. This means that your home will be well-placed against modern burglary techniques.
Versatile tilt and turn windows
Tilt & turn windows are the ideal choice for a variety of reasons. Very much a European design, the tilt & turn window allows you to let in fresh air while also offering high levels of security.
With a greater scope for larger openings than a traditional casement window, the tilt & turn window is ideal for high-rise as well as low-rise applications. Its clever design hinge mechanism makes tilt & turn windows easy to clean from the inside.
It has A-rated glass as standard and double weatherseals. This means your home will be warmer throughout the year, even in the winter. This will reduce your reliance on your central heating and help save money on your energy bills.
Tilt & turn windows have high security internal beading and multi-point security locking. Therefore, this window style provides many additional options compared to the traditional casement window, while ensuring maximum security for your home.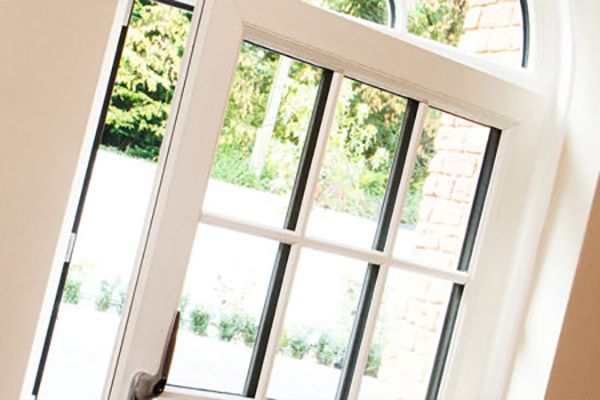 Traditional and elegant vertical sliding sash windows
Vertical sliding sash windows add character and timeless elegance to your property that simply cannot be achieved with any other design. This centuries old design was originally used for manors and mansions, using timber as the main material. Today, uPVC vertical sliding sash windows offer an affordable alternative with the same charm and design but the convenience and security of a modern window.
This window type is available in a wide range of colours to suit your property character. Optional features features include run-through sash horns, Georgian bars and Astragal bars.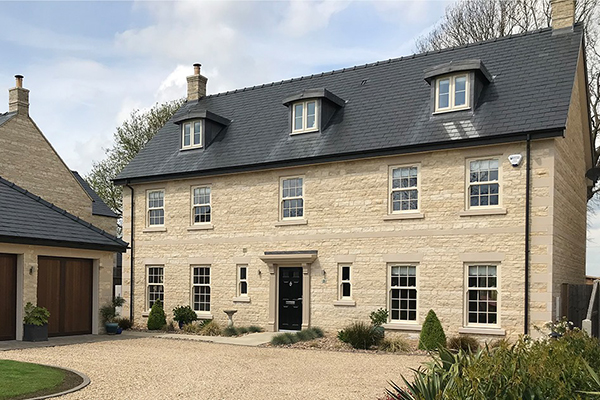 Who can I talk to to help me with my choices?
Here at Jackson Windows, we have been helping our customers create their perfect homes for more than 25 years. To ensure our windows stand out from the rest, we only work with the best names in the industry. Our aluminium profiles are provided by Al UK, a market-leading manufacturer headquartered in Wales, UK. Our uPVC profiles are made by Liniar, the premier manufacturer of uPVC profiles in the UK. Therefore, both our aluminium and uPVC profile types are designed, manufactured and tested in the UK, by British teams, using British materials.

We make all our aluminium and uPVC windows in our Lincoln-based state-of-the-art factory and only use experienced and qualified fitters to install them. FENSA registered, we serve Lincoln and the surrounding areas, including Newark-on-Trent, Worksop, Doncaster, Scunthorpe, Louth, Sleaford, and Grantham. We work with you and help you along the way to help you create your dream home. From the initial consultation to manufacturing and installation, our expert teams will take care of every detail.
For a free, no-obligation quote, you can call us on 01522 541294 or visit our Lincoln showroom in Pelham House, Canwick Road, open 6 days a week.
For a free online quote from the comfort of your home, click here, and start your journey to your dream home with Jackson Windows, your local manufacturer of high quality aluminium and uPVC windows.