Conservatory Buying Guide
A stunning new conservatory will bring more light into your Lincolnshire home. It will also give you extra space to relax, dine, or to entertain guests. You have several styles and materials to consider and therefore it can be difficult to know which conservatory style to choose from. To help you, we have compiled this guide and have answered some questions you will have about creating a beautiful, well-loved family space.
What is a conservatory?
It is an extension to a property made mainly of glass, designed to bring in as much light as possible. Conservatories were originally built as garden rooms for plants and shrubs. Now homeowners enjoy them as extensions of their homes where they can enjoy relaxing family time and entertain guests.
Materials used to manufacture conservatories mean that these spaces can be well insulated. The temperature in your home stays comfortable all year round.
Will a conservatory increase the value of my home?
Adding a conservatory to your home will typically add value to your property. Exactly how much depends on the conservatory type. The quality of the materials and the installation work will also matter, as will the location of your home.
Studies suggest that adding a conservatory might add around 5 percent of the value of your home. Some studies cite as high as 12 percent in some prime locations.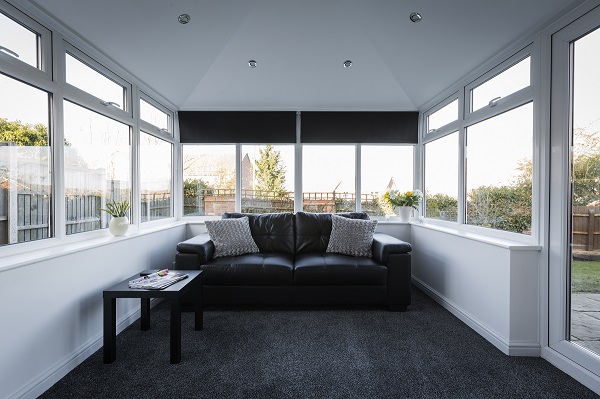 How do I best use my conservatory?
A conservatory can help you create the perfect living room or dining room for entertaining. Glass used in conservatory walls will allow for light to flood the room. This make it an ideal space to relax or to look after your guests.
If you dream to expand your kitchen space, it can become a kitchen extension. This will create a beautiful open plan area for your family.
A conservatory can, of course, be used as the perfect garden room. You can enjoy wonderful views of your garden while staying warm and comfortable inside. Struggling for a room for an office or a study? Your conservatory will create the perfect space to gain inspiration and help you focus on your work.
What different types are available?
No home is the same and you will want your conservatory to reflect your unique lifestyle.
Designs include light and airy Victorian conservatories. This popular style has a pitched roof and a lot of space.
Edwardian conservatories are similar to Victorian, however, they typically consist of some modern features, such as a flat front.
Versatile Lean-to conservatories are simple and classy, and can quickly add space to any modern home.
Beautiful, spacious P shaped conservatories are a combination of a lean-to conservatory with the Victorian style. Subsequently, these work well especially as additions to larger homes.
Another style that is suitable for larger properties are T shaped conservatories which can span the whole length of your house. With a central projection these conservatories always make a statement, adding extra flair.
Finally, Gable end conservatories are also known as Georgian conservatories. These include a triangle front that helps light come into your extra space.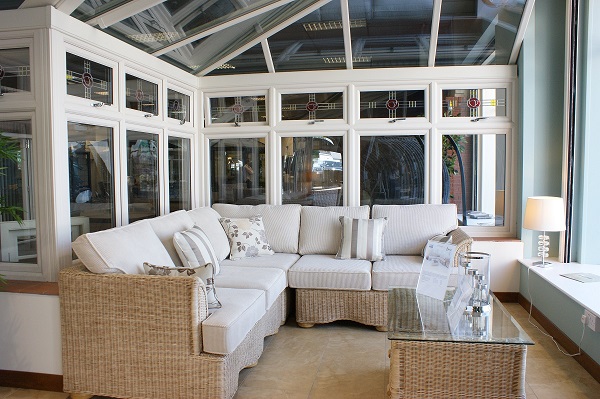 Do I need planning permission for my conservatory?
In most cases not. that's because standard-sized conservatories qualify as permitted development rather than fixed structures. This means that they either don't require planning permission or are generally easy to get planning permission for.
Planning permission is required by UK law to build on or change the use of land or buildings. You can check the most up-to-date regulations on the Government's Planning Portal.
Will my conservatory be warm in the winter and cool in the summer?
While using high-quality materials, efficient glazing, and high-performance frames, your conservatory will keep the perfect temperature all year around. Make sure that it is fitted by a professional team and comes with a guarantee.
uPVC is the traditional choice, however, aluminium is fast becoming a popular choice for modern homes.
What is the best material for my conservatory roof?
When it comes to the roof, there are several choices you have. Equinox roof systems are great and work well with all types of homes. Optional roof windows will flood your conservatory with natural light.
You can also opt for a glass roof that will let a lot of light into your conservatory. With high performing solar-control glass, only the right amount of energy from the sun comes in. As a result, it will help your conservatory maintain the right temperature during cold winters as well as hot summer months.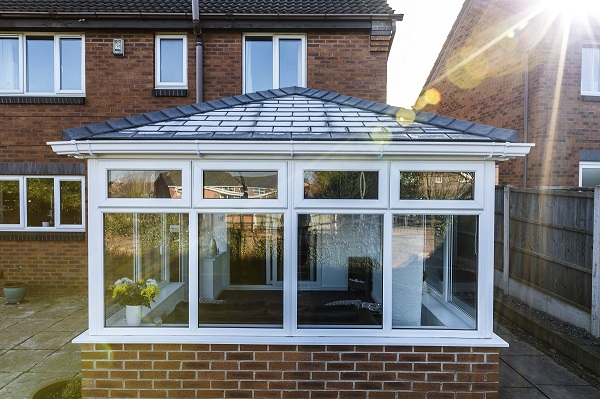 Who can I talk to to help me with my choices?
Here at Jackson Windows we have been helping our customers create their perfect homes for over 20 years. We make our conservatories locally in our Lincoln-based factory and install them by experienced and qualified fitters.
FENSA registered, we serve Lincoln and the surrounding areas, including Newark-on-Trent, Worksop, Doncaster, Scunthorpe, Louth, Sleaford, and Grantham. Our friendly team will help you with the many questions you will have during your home improvement project.
For a free, no-obligation quote for a conservatory in Lincolnshire, you can call us on 01522 541294 or visit our Lincoln showroom in Pelham House, open 6 days a week. Browse through our beautiful product ranges in many colours and finishes. Our experienced team will be on hand to help you. They will share tips and ideas on how to add extra space to your house and create your perfect home.
For a free online quote from the comfort of your home, click here, and start your journey to your dream home with Jackson Windows, your local retailer of uPVC and aluminium windows, doors and conservatories.